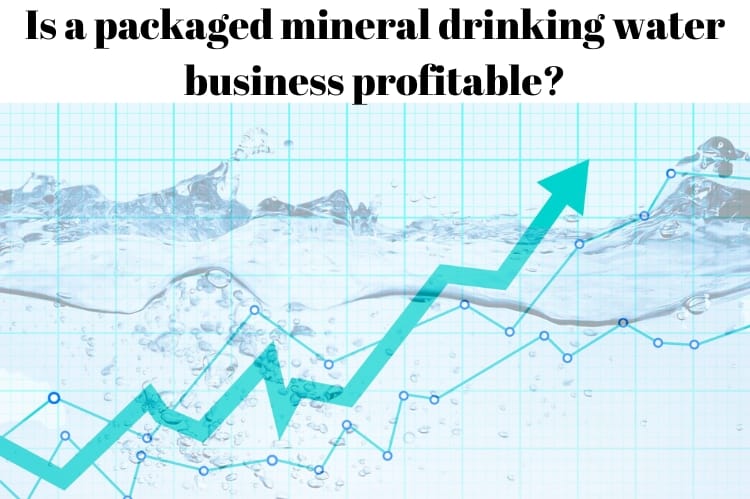 Is a packaged mineral drinking water business profitable?
With the growing scarcity of pure drinking water and its availability in the future, the demand for mineral water plant businesses is increasing in India. Experts and reports have stated that people who are planning to venture into the mineral water plant business would definitely see their business skyrocket with handsome earnings if they have a systematic and dynamic business plan. 
Let us first define what a mineral plant is. A mineral water plant is a mineral water manufacturing unit that certifies good and standardized water and sells it to customers. Usually, the plant purifies the raw water which is further packaged into a bottle along with a standardized label on each one.
Setting up a water treatment plant or a mineral water plant business can be extremely profitable. The return on investment and the consumption of mineral water is expected to rise in the near future. Therefore, if you aim to start a mineral water business, growth and profits are sure to follow.
The Scenario of the Mineral Water Plant Business in India
In India, bottled water is mainly preferred due to the absence of safe drinking water. Your idea of setting up a water plant can strive to eliminate this. This high demand for bottled water offers a lower risk of loss in the business as the demand is predicted to surge.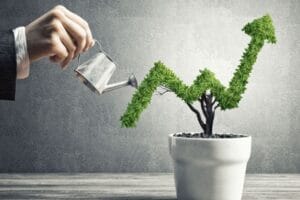 Moreover, the water business offers quick and guaranteed returns on investment. Hence, the capital invested won't dent your balance sheets for long.
The water plant business offers high profit margins. Unlike other businesses, the profit margin is high in the water plant business; therefore, the cost of raw material, investment, and other essential funds can be recovered from the business itself in a short span.
Another strong reason to support a water plant as a flourishing business is that people are never going to stop consuming potable water, so the business would keep growing to fulfil the demands and supply.
The production of mineral water is a complicated process, as untreated water here goes through multiple filtration processes. The cost of setting up a mineral water plant business is therefore proportional to the volume of pure water that you wish to produce or the demand for it. It is thus advised that you conduct extensive research on the industry, future projections, and scope, as well as gain more clarity on your business plan before beginning or investing capital in it.
Aside from the high profit margin, what makes this business a great choice is the employment opportunities it creates and the livelihood it provides for those in need.You and your team can work tirelessly to provide the society with clean and safe drinking water.
Want to set up a mineral water plant?
Get in touch with us. DTPPL is an ISO-certified Bottling Plant Manufacturer, leading in Mineral Water Bottle Making Machine, and Mineral Water Packaging Machine having a manufacturing facility spread over 20,000 sq.ft. with state of the art technology that helps optimize production and lower unit costs.