Juice Manufacturing & Production Plant
A variety off soft drinks are being presently produced in the country such as sweetened carbonated (aerated) soft drinks, still beverages containing fruit juice/pulp and soda water falling under the category of RTS (ready-to-serve) beverages.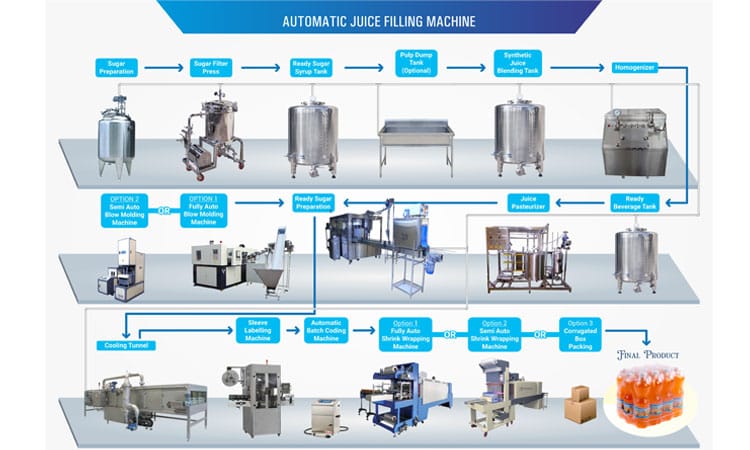 Raw material
Required Machines
Available Product Range
Raw material
Fruit pulp/juice, sugar, citric acid, preservatives and permitted colors, flavors and other additives.
The following fruits are well suited for RTS beverages.
Required Machines
Available Product Range