How To Start Mineral Water Plant Business In India?
After the covid-19 pandemic, people have become more cautious than before about their health and because of this, the demand for bottled water is also increasing. As bottled water is considered to be healthier as compared to other ones.
Due to this, there is a boom in the mineral water industry and people have started investing in the mineral water turnkey project business. But before, investing people should do proper market research about how to start packaged drinking water plant, How mineral water plant works and the industry as well as also try to understand the requirements of customers as this will help them to know what type of products are missing in the market and where they need to fill the void.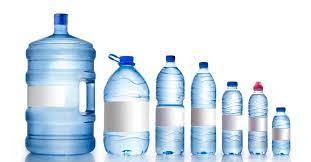 So, in this article, you will get to know all the tips and tricks about – How to Set Up Mineral Water Plant Business with just 40-50 lakh Investments.
Dharmanandan Techno Project Private Ltd is a Leading Manufacturer of High Quality, Hi-tech and World-class machines for Mineral Water Plant, Carbonated Soft Drink Plant and Juice manufacturing plant which is led by one of the director Bhavesh Sojitra, Global Marketing & Sales.
Mineral Water Bottling Plant Set up looks like a very complex task but we as a company helps people with everything, they require to set up a water plant from guidance to getting raw materials to set up the plant.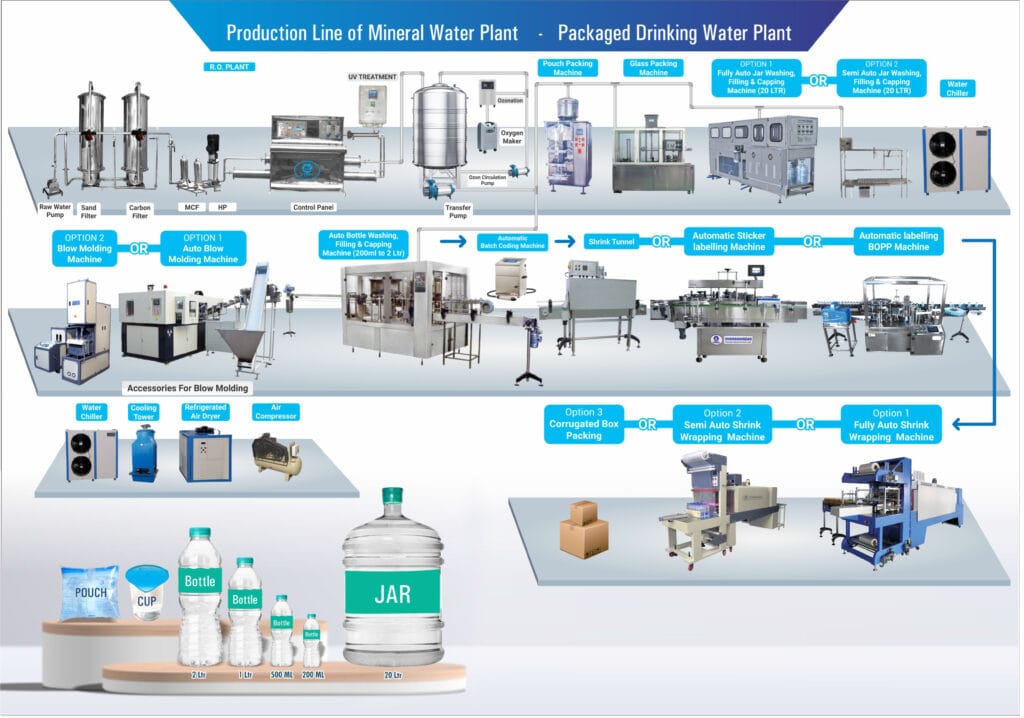 To set up a water bottling plant, things they need to take into consideration are: –
Do Market Research– It will help people to know what is the gap that they need to fill in the market and make their vision clear with the same. This will not only help them to set short-term but also long-term goals. After the research, they will get a clear idea of what type of products they need to produce to fill the void.
Make Business plan– According to the outcome they got from the research. The plan should include activities, objectives, goals, products, services, and all the projected cost for setting up mineral water plant. It basically acts as a bible for the company as whenever they get stuck, they can refer to it.
Find Right Location– It is the most important thing as it can affect your expenses a lot. Like, if your location is far from the market it can lead to heavy expenses on the transportation cost and if it's nearer to the market the cost will be less. So, try to find the location which is near to the market where you can get raw materials easily and also near to the area where there is easy availability raw water, most important material for the business. The location should also, be a hygienic area as it will affect the quality of the water.
Appropriate Machine -Then, find the appropriate machine with the right kind of automation and technology which has a long life of durability. It should be easy to operate and low in maintenance so that it will help the business to yield profits in the long run. The types of machines required to start the mineral water business are:- mineral water bottle filling machine, capping machine, RO plant, mineral water bottle making machine, batch coding machine, labelling machine, sachet making machine, shrink wrapping machine which help in reducing packaging costs, and even laboratories to check the quality of your water.

Suppliers – To find right suppliers for raw materials and machines which can provide best quality products with best price according to the capacity you are required to produce. Raw materials required for the business are: – cap, jar, pouch roll, label, plastics, and raw water. Also, the supplier should provide good quality after-sales services, that can provide materials at right time and right quantity.
Certification – Getting certification of FSSAI and ISI is very important to run the business in our country. The ISI certification is given by the Bureau of Indian Standards which is a quality license and it takes almost 3 to 4 months to procure it. After, getting it you can apply for an FSSAI certificate from the Food Safety and Standards Authority of India which will take 15 to 20 days to get. Also, to run a business overseas you need to get certification according to the requirements of their country.
Marketing – Finding creative ways to sell your products either by collaborating with celebrities to advertise your product or by starting collaborating with local distributors to sell the product. Also, you can tie up with hotels and restaurants for their requirement of mineral water bottles. Lastly, you can also tie up with Indian Railways which is one of the most demanding sectors for mineral water bottles, and to tie up with them you need to be aware of the tenders they float every year, which will help you to boost your sales.

 

So, to help you with all the kinds of machine to raw materials to right guidance, Dharmanandan is their help you at every step.

Dharmanandan is the leading mineral water plant manufacturer and uses all these high-quality and hi-tech world-class machines. It has also developed innovative and value-added advanced technologies, with their years of constant R&D. These advanced technologies not only make your water quality and tastes outstanding and unique but will also provide you with an awesome strategic competitive advantage over other market players.
So, our Company can supply such high-quality machines so that you can achieve your goals and dreams of this business.