Why Your Business Needs Reverse Osmosis Plant?
Can your business benefit by having a reverse osmosis system? Indeed Yes! It is known for providing multiple benefits for your commercial place. These plants assist in profiting multiple industries. They are known for benefiting our commercial places with the following.
Known For Killing bacteria, viruses, cysts, and worms
Removing contaminants that cause water-related disease
Removing Acid Water & Adding Minerals to It.
Having a safe drinking water
Benefits of Softening Hard Water
Purifying hard water for skin and hair
Removing Toxic Chemicals
Removing Heavy Metals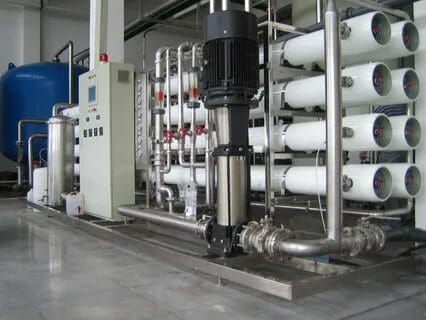 Mineral Water Plant:
Mineral Water Is Water Acquired From Borewell That Is Used For Drinking Purpose After Filtration. Multiple Brands In The Industry Are Benefiting The Audience With The Bespoke Mineral Drinking Water Supply. Regardless, In the Field of Water Management systems, very few companies have the knowledge and expertise to provide top-notch plants & Services. We, Being, In the Industry for Years Now, Are Known for Benefiting Commercial Places with The Most Exceptional Water Plants That are assisted by our First-Grade Technically Skilled Professionals take Care!
Advantages Of Mineral Drinking Water:
Benefits Body With Essential Resources:
Water has not had many assets which are fundamental for your body. The reality is it contains minerals like calcium, magnesium, and potassium that are smart for your heart.
Benefits With Better Digestion:
One of the significant benefits of drinking water using the mineral plant is that it is superior for your stomach and assists you with better absorption, ultimately to better digestion in the long run.
Prevents Dehydration:
Dehydration is one of the leading causes of not drinking enough water. Dehydration reduces your body temperature and reduces your stamina. Hence, it is significant to take in water regularly.
Commercial Reverse Osmosis Systems: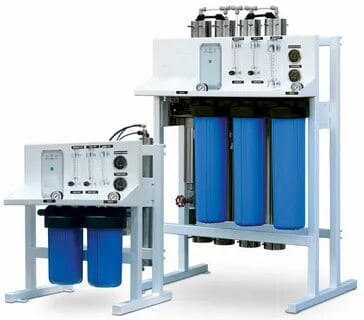 Commercial Reverse Osmosis System (Commercial RO) Is A Water Purification Process that Helps Separate The Harmful Chemicals From The Water & Generating The Purest Form. A Commercial RO system helps generate the water on a large scale, making it safe for consumption. A Commercial Reverse Osmosis System Assists Individuals To Start Their Own Business Of Packaged Drinking Water. 
Having been in the business throughout recent years – DTPPL has been the leading modern Industrial RO plants manufacturer for a very long time. We are the re-possessed best mineral water plant makers in Surat, India. Our mineral water plants are produced utilizing the mastery of our gifted professionals. We've been known for helping the crowd with the most pleasing quality innovation matching worldwide principles. Our specialists make the bundled drinking water machine/hardware that gives a protects against microbes by extricating them out of water.