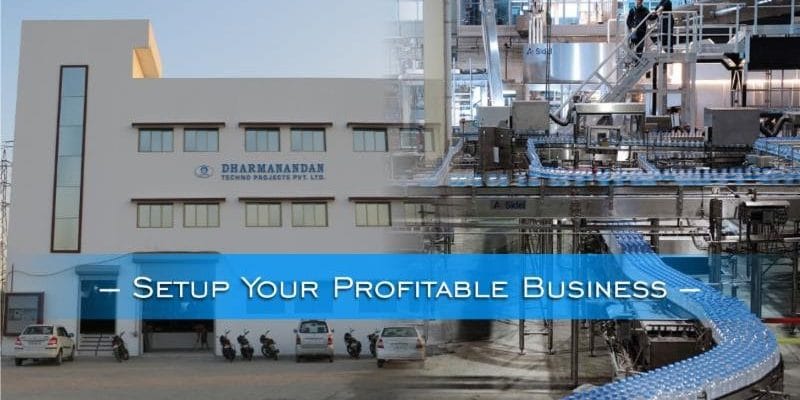 How To Select Location For Setting Up A Mineral Water, Soft Drink And Juice Plant
Hey Friend
I am sure. you must have read my earlier Insightful Article on "7 Secrets You Must Know Before Starting Profitable Mineral Water, Soft Drink & Juice Business"
If you haven't got it, do not worries just reply on this mail and you will get it again.
As I promised in the 7 Secret articles, I am sharing another Most Important and Crucial articles on "How to Select Location for Setting up a Soft Drink, Juice And Mineral Water Plant".
In this article, I will share insightful guide on important factors on how to select Plant location as well as what should be the size of the land required and glimpse of how to do construction according to Government laws like ISI and Other Food Safety Laws.
Stay here till end… as I am taking you in deep dive of this important Information.
The location should be near to the market so that your product can easily reach the market.
You should have easy availability of manpower, Raw material and raw water in adequate quantity nearby your location.
You should have three phase electricity connection with all other required facilities.
Your location should be such that it can be regularly maintained with hygiene and regular cleanliness. For that your plant should be located in a non-polluted and non-dusting industrial area.
There should not be any open drainage or animal shed nearby your plant location.
The Front road of your plant entrance should be smooth and for that you can use paver blocks. So these are few factors to be considered for selection your plant location.
Have a tour inside one of our customer's plant. Click here for Tour of the Plant
What should be the size of your plant?
Size of the plant depends on which type of products you want to manufacture? What is the capacity of plant you are planning to set up? What is the type of automation involved and what are the requirements of BIS and other international license body?
Let's see what should be the size of the plant according to the products.
If you planning for 20 liter Jar (5 Gallon Jar) and pouch plant then the area you required is 1200 square feet to 1500 square feet.
If you are planning to set up only bottling unit then the area required should be 2200 square feet to 2500 square feet for water. Same is sufficient for beverage plant.
Or if you are planning for jar, pouch and bottling all together in your plant then total area you required is 2800 square feet to 3000 square feet.
If you are planning to start a high capacity and fully automatic plant then you have two options.
1. For medium capacity fully automatic plant set up, you require 5000 square feet to 6000 square feet area.
2. And for high capacity fully automatic plant set up, you require 8000 square feet to 10000 square feet area.
According to the rules of BIS & FSSAI you should have separate rooms for every machine in your plant,one change room, Separate room for raw material, Two separate rooms for laboratories. You should also have Minimum two days of your production storage capacity in the same plant.
Toilet entry should be outside or you can construct separate toilet outside the plant.
Total control of the bore-well should be in your hands.
These are the criteria of location and size of plant and are most important in obtaining ISI License successfully. Also these are the same basic requirements for our international customers who want to set up plants in their respective countries.
If you want to know in detail, how to set up your plant according to the BIS rules and other international criteria and want to utilize each and every inch of your plant area with efficiency, then call us right now on these numbers +91 9909956302 / 908137990.
Do not forget to Visit www.dtppl.com to get more insightful and practical information about Beverage Business. Our Team of Business Growth Expert will be ready to help you.
Make your trip to our Surat or Mumbai office and I guarantee you, your meeting with My Expert Team will be memorable experience to you and you will feel Empowered and Enabled to Kick start your business with great confidence.
Keep in Constant Touch with us to Get and Read more valuable articles like this.
Be Safe and be healthy.
Thank you
Bhavesh Sojitra
Entrepreneur
DHARMANANDAN TECHNO PROJECTS PVT. LTD.
Surat, INDIA
www.dtppl.com
Like on Facebook
Watch on Youtube
Connect on Linkedin
Follow un On Instagram
Share with us Twitter
Pinterest